Are you hearing the oven's call to bake some yummy goodness?
That's what happened to my Mom and I. As the days began to get colder last fall, we were chatting about what she was going to bake that day. I was also in the mood to do some baking as the hot summer days were beginning to cool. Thinking it would be fun to challenge ourselves to a recipe each week, we began this blog as a way to keep in touch across the distance of two states, and to have fun while practicing our baking, photography and writing skills.
Hi I'm Lisa!
I live on the coast of California where I raised my now-grown children. One lives near, and one lives far. That would be Tawny. (See the chick in the next column over…)
I have two granddaughters who are only 10 weeks apart, they are little cuties who are very entertaining. I enjoy walking on the beach with my dog, taking photos of our beautiful coast, and having bbq's on the beach with my husband. When I am not at the beach, I also like to crochet, sew, read, and bake.
Lisa's Recipes
…& I'm Tawny!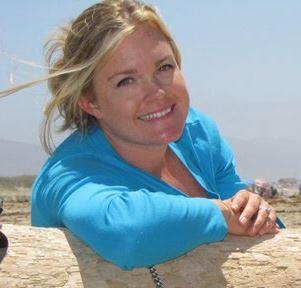 I live in Arizona where the peace is bountiful, the heat is heavy, and the A/C is always running. I am married to a wonderful, hard working man with whom I share a daughter who is my "little buddy". We like to laugh, play, and go to the lake with our canine pals.
By writing weekly articles on our bread blog, I hope to share my baking successes and failures, and the lessons I learn along the way so that you can use the information and have fun baking!
Tawny's Recipes
Are you ready to get that fire burning?
Each of our recipes has been created in our own kitchens, and we do our best to describe each step we take in order for you to be able to make them in your own kitchen.
Click here for our FREE Leavening Agent Checklist
We are glad to have you visit us on our humble blog as we bake new recipes. Also, we welcome you to join in with us. We love to hear from our readers, so please send us a comment, or contact us through email, or any of our social channels.
Thanks again for visiting with us!